We research and collaborate
In order to promote physical activity and wellbeing among primary school children and teachers:
Over the years of collaboration, we were privileged to work with an ever-growing team of researchers, students, volunteers and partners from South Africa and Switzerland.
Together, they constitute the foundation of this UNESCO Chair: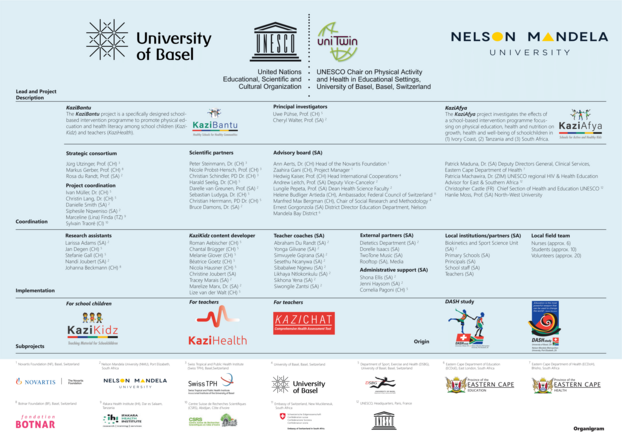 Fondation Botnar (Basel, Switzerland) is a philanthropic foundation, founded in 2003 by Marcela Botnar, wife of businessman and philanthropist Octav Botnar. The foundation's focus is on leveraging the latest technologies to improve the health and wellbeing of children and adolescents in low-and-middle-income countries.