World Teachers' Day: Celebrating heroes who make a difference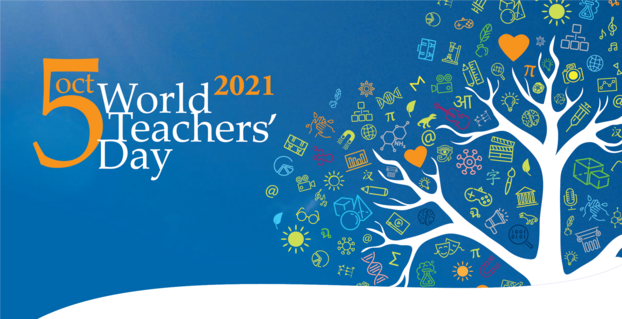 In honor of world teachers' day - a short story about teachers who have made a difference in the KaziBantu project
"Teachers are heroes".
These are the words of Jenna Thomas, a 23-year-old foundation phase education student at Nelson Mandela University from Gqeberha, South Africa.
Held annually on 5 October since 1994, World Teachers' Day commemorates the anniversary of the adoption of the 1966 UNESCO Recommendation concerning the status of teachers. The theme of World Teachers' Day 2021 is "Teachers: Leading in crisis, re-imagining the future". The United Nations Educational, Scientific and Cultural Organization (UNESCO) presented this theme for teacher's day in respect of their determined and diligent efforts in the crucial stages of the COVID-19 pandemic (see factsheet below).
For example, in South Africa, Gqeberha singer and songwriter Mariloe Booysen said teachers knowingly or unknowingly carry the responsibility of investing into lives of the future of our country, the world we live in: "And I truly thank each and every single teacher that ploughs into these minds that later go on and do great things."
According to South African teachers' union employee Venita van Wyk, teachers just do their job, and sometimes they don't even know that they inspire: "They are the heroes that sometimes don't get the necessary accolades. I had many teachers at high school, and although it appeared that I was only a traveller passing through, I was so important to them that after all these years they still remember me."
On the occasion of the current World Teachers' Day 2021, we from our research group would like to thank teachers as a "tribute" for their not easy (and complex) work situation and for the inspiration and collaboration we experience. Teachers fulfil an important community function.