Overweight in South African children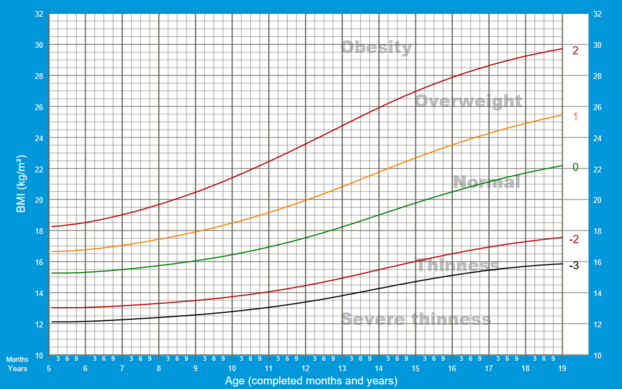 High level of fitness and regular sports activity counteract the development of overweight in South African children.
There are serious concerns worldwide about the increase in overweight and obesity in children and adolescents. Recent data show that the estimated prevalence of overweight/obesity in children in sub-Saharan Africa has more than tripled since 1990.
Despite the fact that traditional culture remains strong in many parts of South Africa, researchers have currently observed a transition from a traditional to a Western-oriented lifestyle. The trend toward increasing body weight in South Africa is therefore largely attributed to the process of urbanization and socioeconomic change. The typical western diet is characterized by energy-dense foods, fat and refined sugars and therefore often leads to a positive energy balance, especially when physical activity is low. This transition to a less healthy lifestyle can have further negative consequences for children and adolescents, such as an increased prevalence of high blood pressure.
Within the framework of DASH (Disease, Activity and Schoolchildren's Health) we have investigated whether cardiorespiratory fitness and extracurricular sports participation contribute to the prevention of hypertension and obesity. We conducted a cluster-randomized controlled study with 853 children aged 8 to 13 years in eight elementary school in Port Elizabeth, South Africa. Cardiorespiratory fitness, participation in sports, body mass index and blood pressure were measured at baseline and after an intervention to increase physical activity. The intervention took place at two points in time (July-September 2015 and February-April 2016) for 10 weeks each. Mixed logistic regressions were used to analyze the data. At baseline, 18.8% of children were classified as overweight/obese; 13.5% of children presented hypertension. Cross-sectional, high cardiorespiratory fitness and high exercise participation were negatively associated with overweight/obesity, while high extracurricular exercise participation was associated with a lower risk of hypertension. Longitudinally, children of originally normal weight who participated in the intervention had a lower risk of becoming overweight/obese. Similarly, those children with a high baseline cardiorespiratory fitness level and those who improved their fitness level during the study period were less likely to become overweight/obese. Our results underline the importance of regular extracurricular physical activity and maintenance of cardiorespiratory fitness in children and adolescents from socially disadvantaged settings.
The results of the study can be read in detail in the journal Sustainability :
Nqweniso, S., Walter C., du Randt, R., Aerts, A., Adams, L., Degen, J., Gall, S., Gani, Z., Joubert, N., Müller, I., Smith, D., Seelig, H., Steinmann, P., Probst-Hensch, N., Utzinger, J., Pühse, U., & Gerber, M. (2020). Prevention of overweight and hypertension through cardiorespiratory fitness and extracurricular sport participation among South African schoolchildren. Sustainability, 12, 6581.