News from the KaziAfya project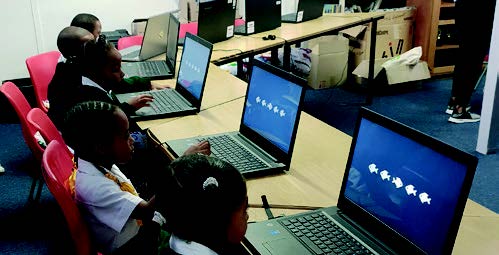 As part of the KaziAfya study, 1,300 school children in South Africa, Côte d'Ivoire and Tanzania will each receive a health check-up.
In this international study, the effectiveness of a school-based intervention program on the growth, the physical health and the mental well-being of African primary school children is examined. The KaziAfya study is a two-year interventional study, in which in the course of time - after initial support by a coach - the teachers increasingly use independently developed in-house physical education classes. Besides the DSBG, the following organizations are involved in the planning and implementation of the study: The Swiss TPH, Nelson Mandela University, Centre Suisse de Recherches Scientifiques in Côte d'Ivoire and Ifakara Health Institute.
For further information: https://www.kaziafya.org/